Our Staff
Our Pastor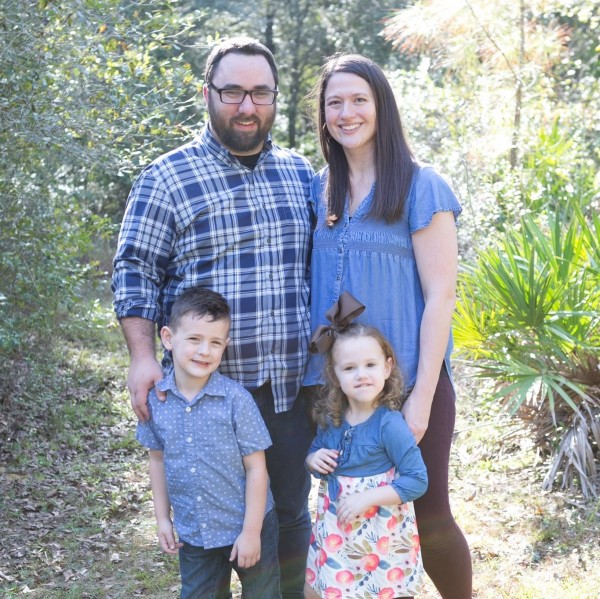 JAMES SUMMERLIN
James has been a part of a ministry family for all of his life, growing up in a pastor's home and living in Alabama and Kentucky before he received the call to ministry when he was 16.
He met his wife, Rachel, while attending Union University, where he received his bachelor's degree in journalism. After James and Rachel married, they started life together in New Orleans, where James earned his Master's of Divinity degree at New Orleans Baptist Theological Seminary. While in New Orleans, James spent two and a half years working for the New Orleans Times-Picayune. He then became the sports editor at the Hammond (La.) Daily Star. While working for the newspaper, he served as the student pastor for First Baptist Church of Hammond.
Beginning in the summer of 2018, James worked as the Pastor of Students at First Baptist Church, Dade City, Florida. In 2023, he and his family accepted the call to serve Charleston Baptist Church as pastor.
James enjoys cheering on his favorite teams: the Alabama Crimson Tide, the New Orleans Saints and the Nashville Predators.
He is currently pursuing his doctorate in Applied Theology at Southern Baptist Theological Seminary.
He and Rachel have two children, Roman and Hadley.
[Please enable javascript.]
Follow On Instagram
Follow On Twitter
Follow On Goodreads
James' favorite quotes

"But as for you, exercise self-control in everything, endure hardship, do the work of an evangelist, fulfill your ministry." - 2 Timothy 4:5
"God will either give us what we ask for in prayer or give us what we would have asked for if we knew everything He knows." - Tim Keller

Our Office Manager
Doneda Wallace
Doneda is a happy wife who has been married to her husband, Jim, since October 1982. She is a Mattoon High School graduate while growing up in Paradise, Illinois, and currently resides in rural Trilla. Not only is Doneda a hairdresser, but she has enjoyed being a Sunday school teacher, vacation Bible school director, and church camp worker.
For many years she was the sound technician for her husband's gospel singing group, "Higher Ground". Since 1999 to present Doneda has served First Baptist as our Secretary/Treasurer.
She has three children and eight grandchildren. She is very proud and thankful for her sweet, rapidly growing grandchildren whom she adores, and also for her three children and their spouses who have chosen a life dedicated to serving Jesus in the US and abroad.
Doneda's favorite quotes:

"Trust in the Lord with all your heart and lean not on your own understanding. In all your ways acknowledge him and he will direct your path." (Prov. 3:5,6).
"It's nice to be important but it's more important to be nice."
"You don't become a missionary by crossing the sea but by seeing the cross."